Just a day after the community learned of the horrific torture and murder of a dog in April in St. Croix, news circulated in the territory that the sole animal cruelty officer had been removed from his post. Angry messages and petitions demanded on social networks for explanations and the reinstatement of the police officer; Detective Daniel Rodriguez.
On Wednesday, Police Commissioner Ray Martinez told the source that they have selected new animal cruelty investigators who are already stationed in both districts. Martinez also said that releasing Rodriguez from his mission hours after the dog's mutilation was discovered was a coincidence. The commissioner did not recall the incident so it was not a factor, adding that a number of officers were transferred to the patrol unit, not just Rodriguez.
"The chief and I made the objective recommendation to move him to perform patrols concurrent with his animal cruelty duties," Martinez said. "He was transferred to the Patrol Division and advised that he would continue from the Patrol Department to deal with and respond to animal cruelty issues."
Rescue organizations rely heavily on VIPD to help protect animals and humans. They also keep the community healthy – dogs attack humans and farm animals, and sick and dying animals spread disease.
Rodriguez has been with the VI Police Department more than a quarter century and the territory's only animal cruelty investigator for the past five years. Rodriguez also served in the U.S. Army and National Guard Military Police VI.
How VIPD Helps
The VIPD Animal Cruelty Investigator, like any other police officer, has a badge, a gun, and the authority to seize animals and issue charges and citations. This is what the rescuers say they need – preferably a unit of officers. Rescue personnel do not have the authority to remove animals from private properties – and also from government properties where they frequently find dogs chained up.
Rodriguez performed all of these tasks and more according to staff at St. Croix Animal Welfare Center and other rescues. Not only did he accompany the staff to dangerous places to remove abused or neglected animals, but he returned frequently to feed and give water to those who remained.
Andreas Gloggengieser, executive director of the Animal Welfare Center, said they call for Rodriguez's help at least once a week to help bring in stray animals in poor condition. He also said the detective fed stray dogs and patrolled areas from which complaints had been received of fighting dogs. Rodriguez even fostered and adopted dogs, the manager said.
"First of all, we need them to control the animals. We have calls where people say, 'can you come out,' and we say we have no right to go on people's property," he said. Also, we need 911 training, because 911 says to call the shelter, but we're not allowed to do that. We cannot enter private property. We cannot interfere with anything. If someone gets bitten by a dog, it's a police matter.
Katie Nielsen of Ruff Start STX, a nonprofit, rescues abused, injured and abandoned dogs on St. Croix and said she probably reached out to Rodriguez as much as anyone. He always answered "days when I needed the most help" such as picking up injured dogs from cars, hiding in junkyards, or whoever might need to be euthanized.
In St. Thomas, which currently does not have an animal cruelty investigator to their knowledge, rescue operations are calling VIPD in the hope that someone will come to help. Dellia Holodenschidel, president of the Humane Society of St. Thomas, said they "need our own Rodriguez."
"If we want to change our community, we have to enforce the laws," she said.
Both shelters are funded to pick up stray and abandoned animals. However, all shelters and rescue operations are underfunded, understaffed, and usually contain far more animals than they can handle. So they need all the help they can get.
"I know the police want the same as us," Gloggengieser said. "We want to limit this problem and we want the best for the animals and we want the best response to the public."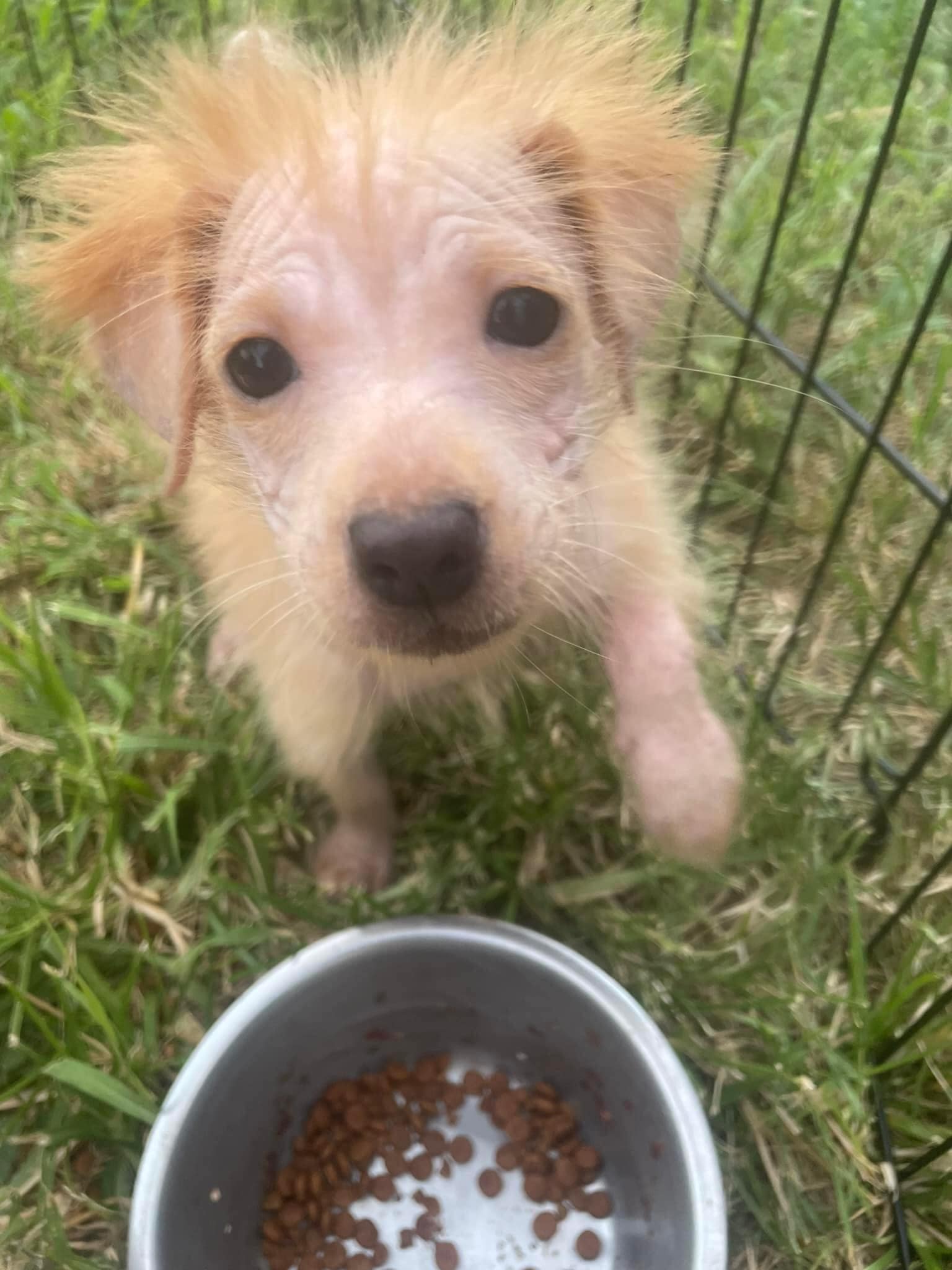 The new officers are Sgt. Dwight Griffith and Detective Alex Dorsett in St. Thomas and St. Croix Ofc. Millissa Vigilant and Rodriguez. People should dial 911 for animal cruelty cases at 340-774-2211 and 340-778-2211. (When the source dialed the numbers, the VIPD front desk answered on St. Thomas but there was no answer on St. Croix and the mailbox was full.)
The Humane Society of St. Thomas has 100 dogs and 100 cats in a facility built to hold 40 and 70 respectively. Rough Start has helped 7 dogs over the past 7 years, finding them foster and permanent homes. In 2021, the AWC received 1,536 dogs and 1,141 cats with a normal population of over 100.
Animal cruelty is a Group A crime in the National Incident Reporting System and is tracked in the same way as murder and rape. With this large database of statistics and other resources, it is common knowledge that there is a strong correlation between perpetrators of animal cruelty crimes evolving into criminals of child abuse and domestic violence.
Cruelty to animals in the first degree, a felony, is punishable under title 14 of the code VI, chapter 7, by imprisonment for up to two years for each offense and fines of between 2 $5000 and $50000. It is defined as killing, torturing, maiming, maiming, disfiguring, injuring or inflicting undue or repeated physical pain, suffering or injury to any animal among other offenses such as cutting off the ears of animals by anyone other than a licensed veterinarian and poisoning. Animal neglect is a misdemeanor punishable by a fine of up to $3,000 and up to 500 hours of community service.