When the temperature drops at Heartland Farm Sanctuary in Verona, it's easy to walk past a pile of straw without thinking about it.
But give that pile of straw a shot, and three pigs huddled together under blankets emerge, curious if they'll grab a snack before they nestle under the straw against the winter chill.
True 'pigs in a blanket', they are among some 80 animals preparing for the coming cold in the sanctuary, which provides specialist care for rescued farm animals, combined with educational and therapeutic programs for humans, aimed at instilling empathy and compassion.
The blankets are sewn by volunteers from the First Unitarian Society in Madison. Other pigs are given special earmuffs to keep their long, floppy ears warm and dry, with additional amenities designed to protect emus, ducks, llamas and other animals.
As pets curl up in knees or by the fire, the season presents a unique challenge for farm animals crouching at sanctuaries like Heartland, said Jen Korz, its executive director.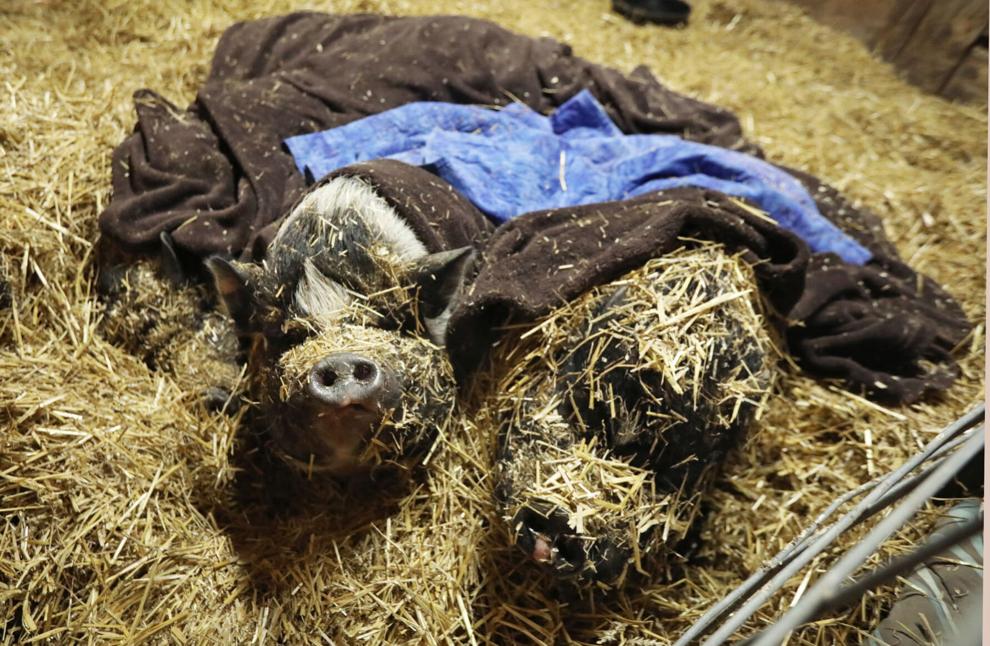 "Farm animals have similar needs," Korz said. "They need to have access to shelter. They need good food. They need social relationships and they need shelter.