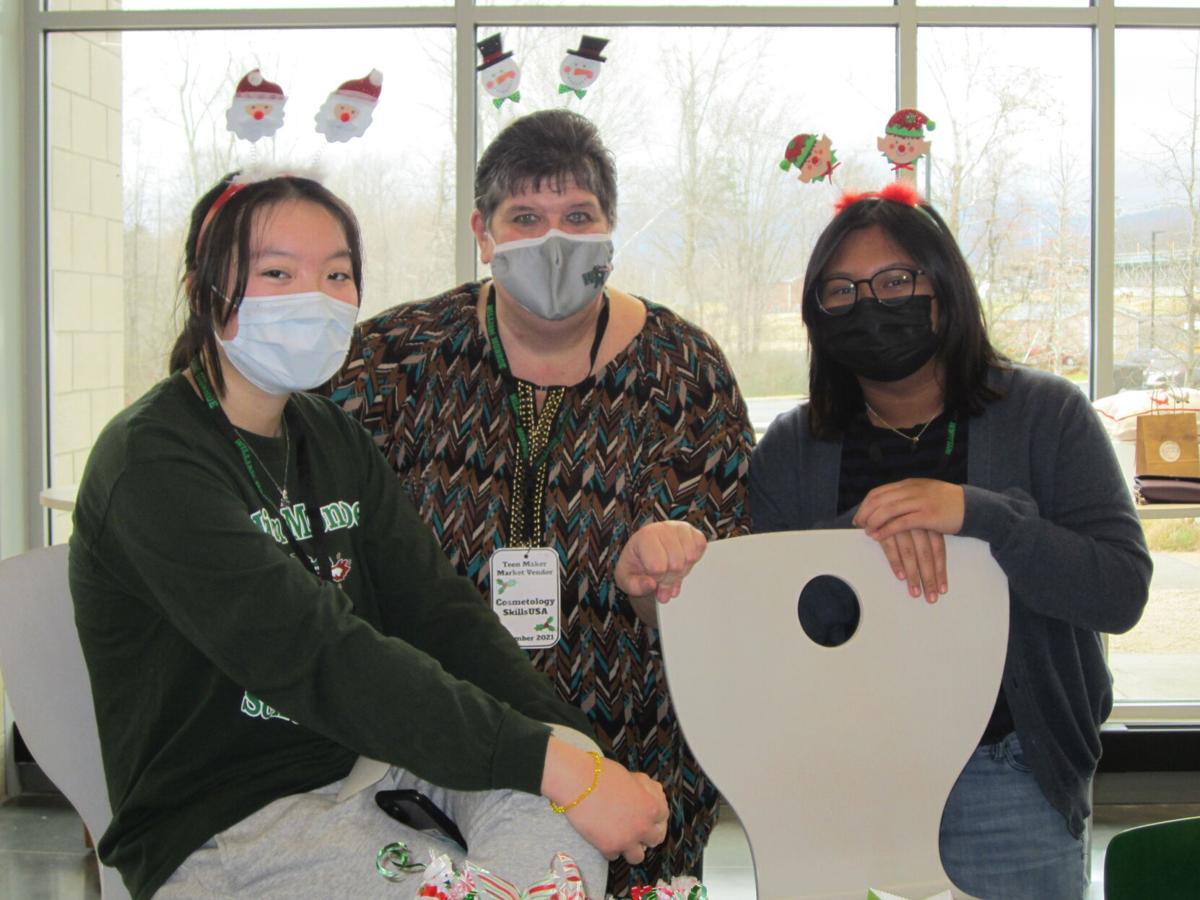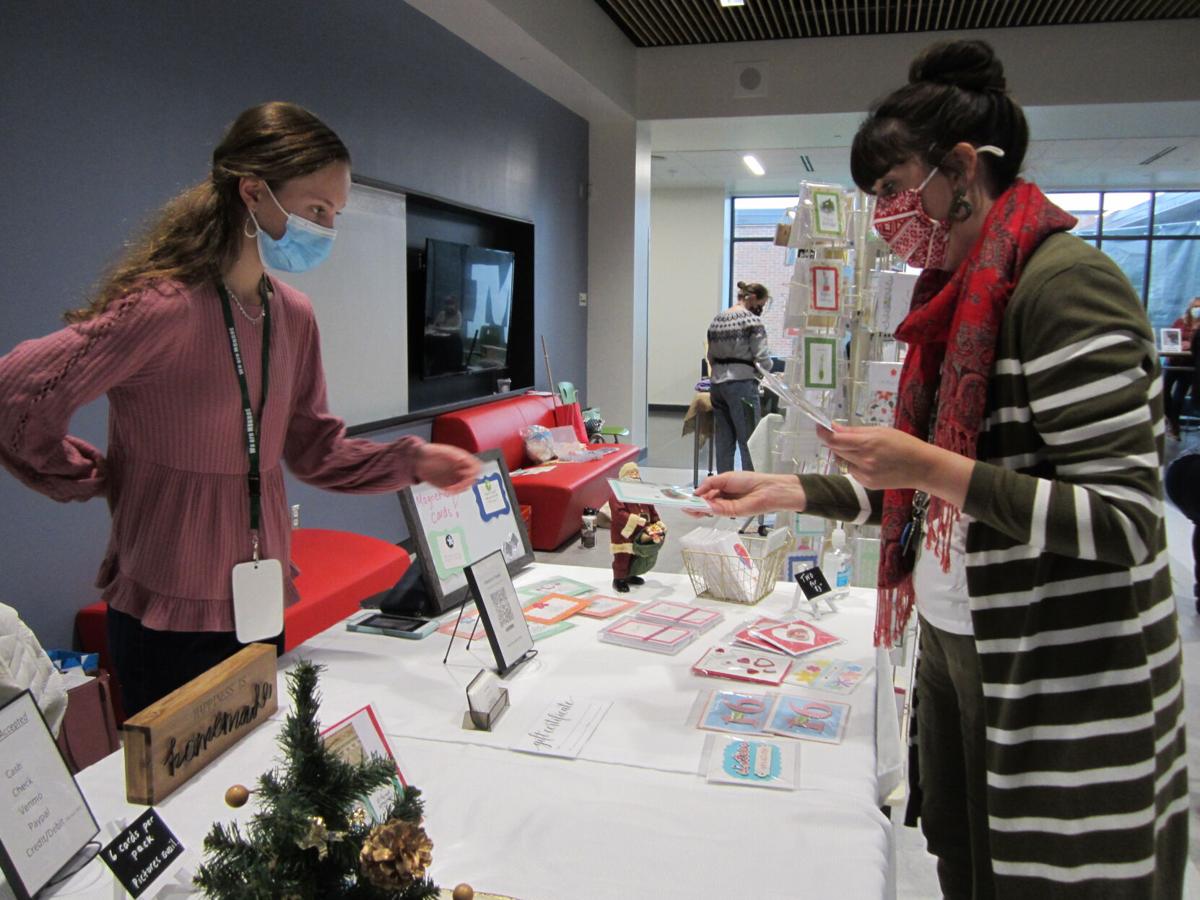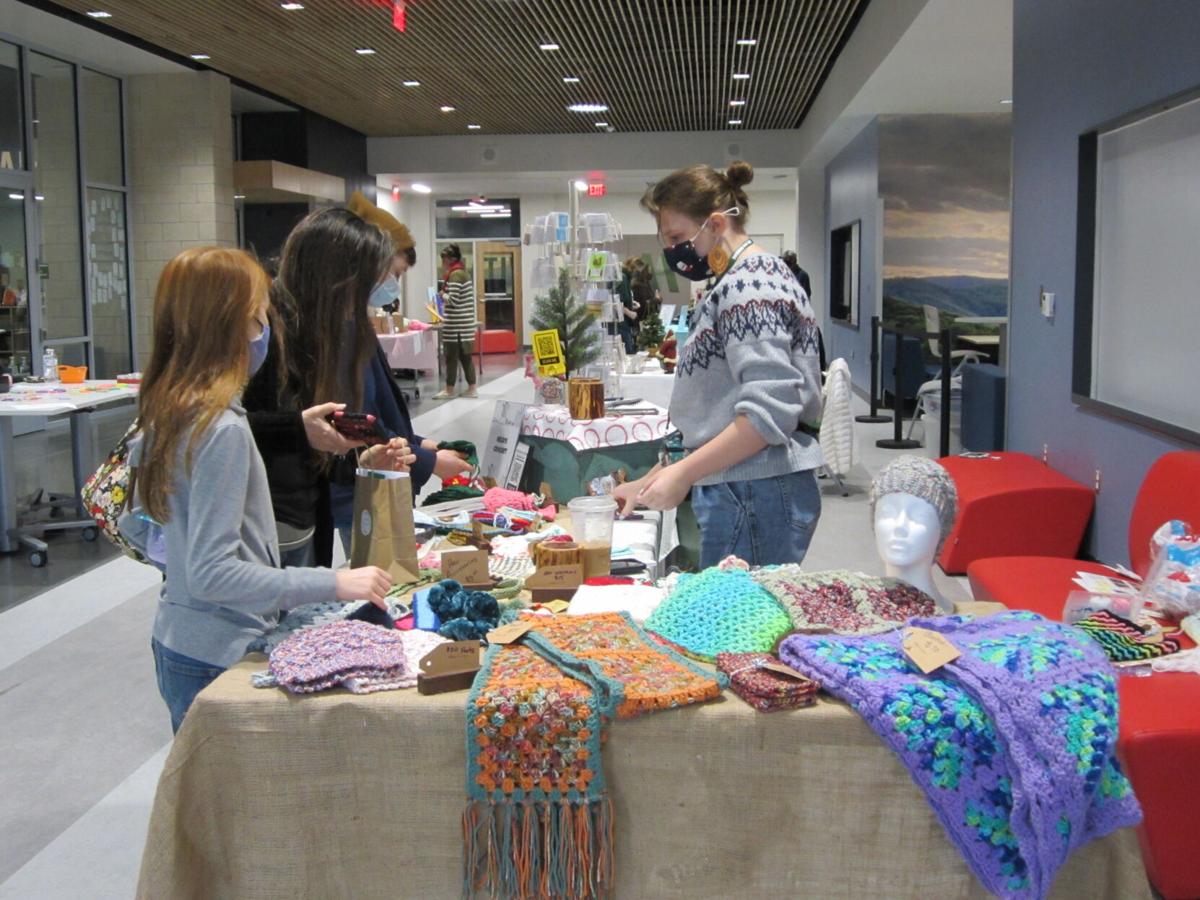 Twenty student vendor stalls lined the cafeteria at William Monroe High School on Saturday, December 11 for the very first Teen Maker Market. Hosted by Librarian Leah Talbert, the event gave student entrepreneurs a chance to earn spending money for the holidays while helping to raise money for the county animal shelter and bring some joy to the Celebrations in the community.
Senior Haley Shifflett began experimenting with her Cricut machine when she heard about the upcoming market, and junior Vanessa Kougher combined her passion for spooky ceramics with an interest in sewing to create Spooky Stuffies. Sophie Mellott, an eighth grade student at William Monroe Middle School, has started selling her crochet creations in order to raise money for a trip to France next year.
Kayla Shaller, a freshman at WMHS, is a member of the Fiber Arts Club which meets in the library once a month and loves origami, especially paper cranes, of which she has folded over 1 300. She used to sell origami Christmas decorations at the maker's market.
In addition to the individual student booths, the FCCLA club (made up of culinary arts students from the technical center) sold cookie decorating kits, reindeer food, ranch mix, and grams of candy to raise funds for their club and the HOSA (cosmetology) group sold all kinds of handmade personal care items, from soaps and lip gloss, to bath bombs and sugar scrubs.