HARLOWE— Since 2017, Misplaced Mutts has fostered and rehabilitated thousands of dogs thanks to a group of dedicated volunteers.
As the need for more foster homes and space has increased due to the large number of homeless pets, the non-profit organization is now looking for a permanent home to house and find permanent homes for a wide variety of dogs and cats.
"Right now, we're basically a foster program, and we need a shelter that would include an adoption center and a sanctuary," Misplaced Mutts director Carrie Huber said Thursday. "Our host families are at their fullest."
Ms Huber said she currently cares for several dogs at a home and property that she and Misplaced Mutts President Bea Hamilton rented in the Harlowe area. The four-acre lot has a large pond, where she said many abused or special-needs animals have been rehabilitated.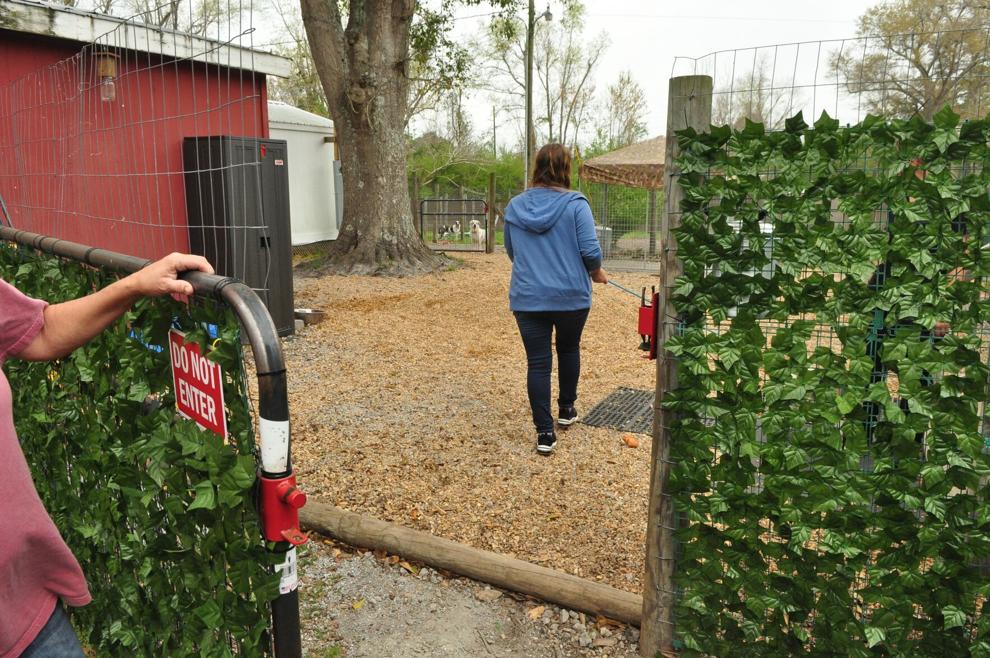 "We specialize in cases with special needs," she said. "We have rehabilitated hundreds of dogs in this pond. We call it the Magic Pond because it's amazing to see the transformation that takes place in some of these dogs when they can just experience being in nature.
While they rent the land and the house, the non-profit organization has been allowed to put up fencing and create several large areas for the dogs to run around. They also want to start raising more cats.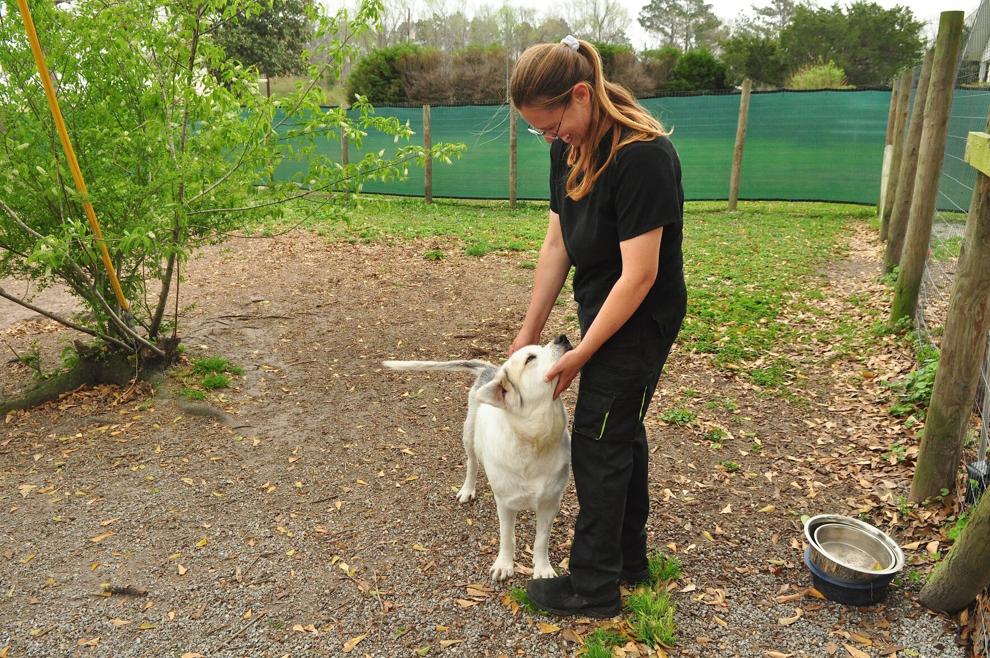 They have started fundraising for the future property and have so far raised around $21,000.
In addition to fundraising for the purchase of land, the non-profit organization continues to raise funds to meet the expenses of fostering and finding homes for the many dogs in care. With many of their charges having special needs, the medical bills are huge, according to Ms. Huber.
"We probably average $6,000 to $10,000 a month just for medical bills," she said. "We have five three-legged dogs at the moment, and we have dogs that need surgery. We pay to neuter and neuter the dogs. We pay for heartworm medicine, shampoos for skin conditions, x-rays and vaccinations. »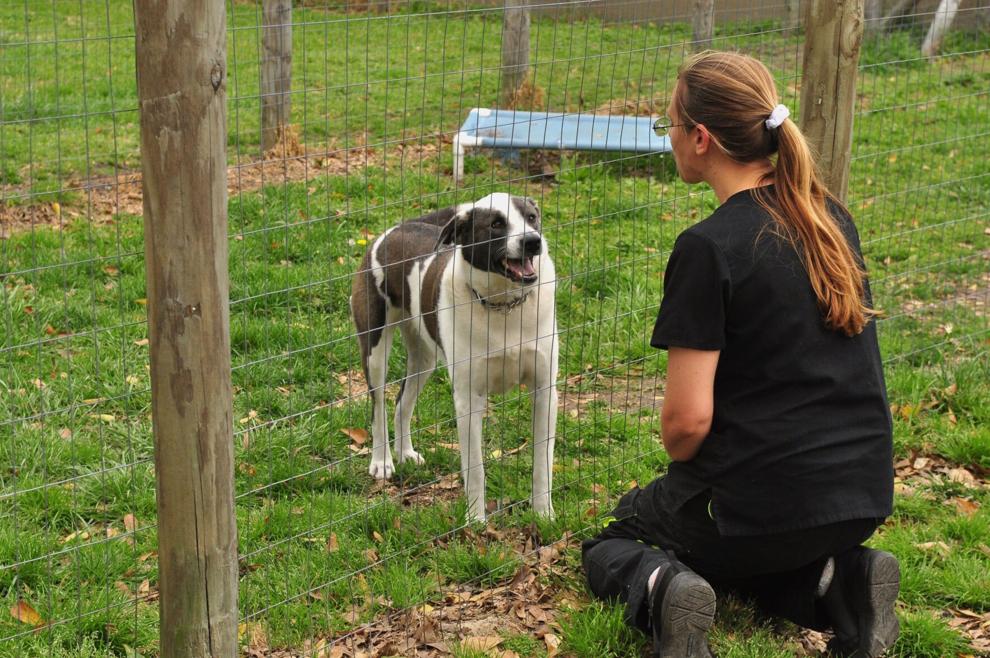 Those who volunteer with Misplaced Mutts find themselves busy not only welcoming pets into their homes, but also transporting them to medical appointments and adoption events.
"If we didn't have the support of our host families, we couldn't do any of this," Ms. Huber said. "We always need more host families and volunteers."
Additionally, some volunteers, like Kaitlin Hawkinson, help rehabilitate dogs with behavioral issues. Ms Hawkinson said she discovered the nonprofit while volunteering at the Carteret County Humane Society in Newport.
She said she had worked with a dog, Juliette, at CCHS who had behavioral issues. Misplaced Mutts, who rescue many struggling dogs from shelters, decided to take Juliette to their property in Harlowe.
Because Juliette was so connected to Mrs. Hawkinson, she decided to continue working with her at Misplaced Mutts.
"I followed Juliette here," Ms Hawkinson said. "She thrived here so much, so I decided to continue volunteering for them."
Misplaced Mutts takes in many dogs with physical and behavioral issues that most shelters would euthanize.
"We take blind dogs, deaf dogs, dogs that have hip and skin issues," Ms. Huber said.
While the goal is always to find the perfect home for each dog, Ms Huber said some are likely never to be adoptable due to severe abuse or neglect they have suffered.
"We've adopted about 1,600 dogs since 2017, and we're starting to get more cats," she said. "But there are dogs that we know will probably always stay with us."
It's one of the reasons Ms Huber said the nonprofit needed to purchase property to continue its work.
Those interested in donating towards the purchase of land or the work of Misplaced Mutts can write checks to Misplaced Mutts and send them to PO Box 58, Beaufort, NC, 28516. Note in the memo line if the donation is for land or other needs. Tax-deductible donations are also accepted online at MisplacedMutts.com.
Those interested in volunteering or becoming a host family for Misplaced Mutts can email [email protected]
Contact Cheryl Burke at 252-726-7081, ext. 255; email [email protected]; or follow on Twitter @cherylccnt.