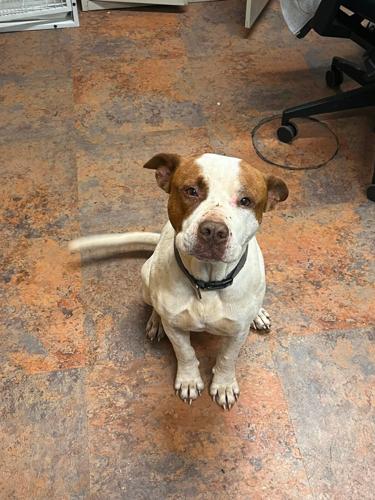 According to staff reports

Many dogs and cats are available for adoption through Burke County Animal Services.
BCAS Shelter Technician Trinity Johnson wants all animals at the shelter to find loving fur homes. These are the animals she has chosen to highlight this week.
This week's dog of the week is Teddy.
"Teddy, a one-year-old Staffordshire terrier mix male," Johnson said. "He is currently the longest serving resident of BCAS and would absolutely love a place he could call home.
"Teddy gets along great with other dogs, loves meeting new people and playing with children. Teddy would fit in just about any setting as he is the friendliest and most well behaved boy you will ever meet!He loves going for walks, playing with toys and the company of another four-legged friend.
"Teddy's adoption fees have already been paid, which means he's 100% free to adopt," Johnson said. He is up to date on vaccines, flea control, deworming, as well as sterilization.
All animals brought to animal services come from different backgrounds and are in different physical condition. Agency staff work to ensure that all animals are cared for while they are in the shelter and in preparation for adoption into their forever homes.